Whether you have a sweet tooth or a hankering for something savory, this collection of local food products offers something scrumptious for everyone
By Jenna Wos
Aug 1, 2023 Updated Aug 4, 2023
URL to article: https://www.seenthemagazine.com/businesses/metro-detroit-made-food-brands-we-love/article_c03adf7c-3079-11ee-a91d-d73625759a8a.html?mibextid=Zxz2cZ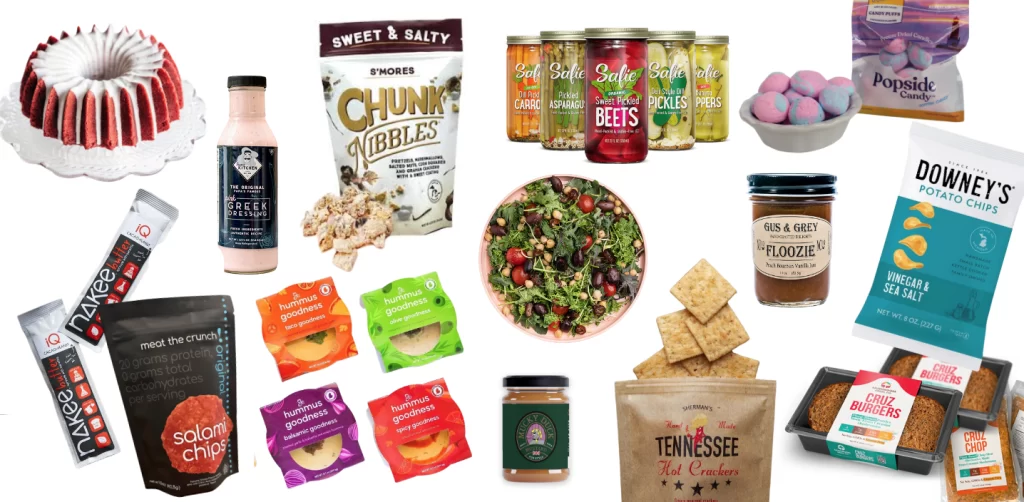 While most metro Detroiters know that big brands such as Faygo, Better Made, Jiffy, and Kellogg's are made in Michigan, there are tons of great foodie finds to discover all throughout metro Detroit. Check out a few of our favorite treats and eats — and look for them in local grocery stores and farmers markets or shop them online.
Chunk Nibbles, Troy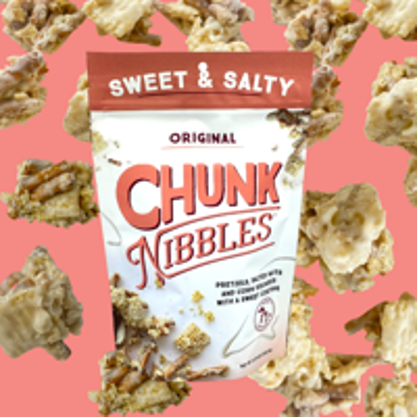 Featuring a family recipe passed down through generations, Chunk Nibbles is the perfect salty and sweet treat. Enjoy the original — pretzels, corn squares, peanuts, and walnuts dusted in a sugary coating — or spruce it up with flavors like apple cinnamon, peanut butter chocolate, s'mores, or strawberry. No matter when you have it — in the morning with a cup of coffee or in a bowl of milk, or on top of your ice cream after dinner — this crunchy snack mix is guaranteed to spread joy with each nibble.
Where to buy: Visit website to purchase and view a complete list of local retailers.
Downey's Potato Chips, Waterford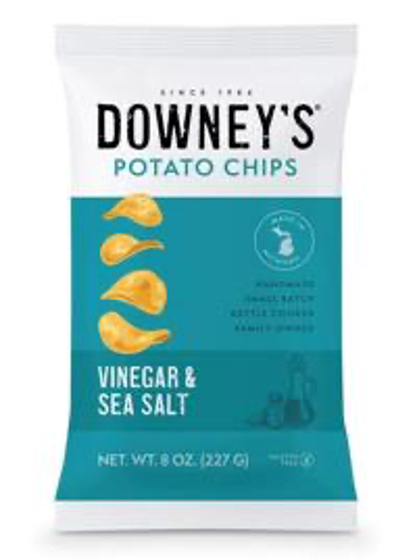 Michigan-grown and family-owned, Downey's Potato Chips have been satisfying customers for almost 40 years. Originally, these handmade kettle chips were only sold hot in their Waterford store on Highland Road, but now they're available on the go in four varieties: original sea salt, barbeque, vinegar and sea salt, and no salt for a healthier choice.
Where to buy: Visit the Downey's storefront in Waterford, or go to the website to purchase and view a complete list of local retailers.
Estella's Vegan Dessert Boutique, Detroit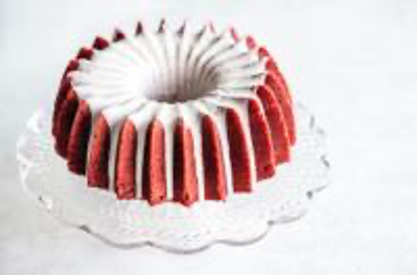 Discover delicious plant-based sweets with Estella's Vegan Dessert Boutique. Home of the vegan pound cake, including a red velvet one that PETA recognized as a top 10 dessert of 2022, Estella's will leave you satisfied. Try other flavorful options such as turtle pecan pound cake or sweet potato pie. Estella's offers catering, cooking classes, and personal chef experiences to help you step outside of your culinary comfort zone.
Where to buy: See website for contact information and order forms.
Gus & Grey, Detroit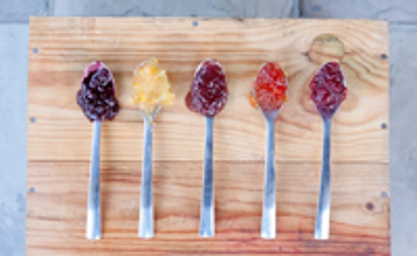 Growing up surrounded by the beautiful berry farms of western Michigan, Tara Grey was inspired by her grandmother's love of canning to entice taste buds with her handcrafted jams. Add some pizzazz to your morning toast with unique choices such as Spellbound (blueberry and lavender jam), Floozie (peach bourbon vanilla jam), and Razzmatazz (raspberry cocoa preserves). Having trouble deciding? Join the Jam of the Month Club for hand-picked choices and creative ways to jam on!
Where to buy: Visit website to purchase and view a complete list of local retailers.
Hummus Goodness, Birmingham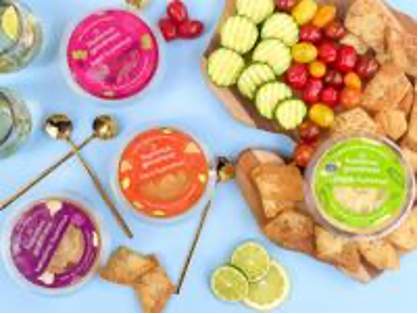 When Hannah Awada uprooted her Shanghai hummus business to move to Michigan, she was hesitant to continue. However, she soon realized that with irresistible flavors such as balsamic, beet, pickle, and taco, her hummus was in demand. Made from scratch in small batches to ensure the perfect consistency, this fresh snack is made with dried garbanzo beans, roasted garlic, and caramelized red onions. Whether you use it as a dip or on a sandwich, it will leave you saying "hummus goodness!"
Where to buy: At local retailers, including Meijer. See website for a complete list. 
Meat the Crunch!, Oak Park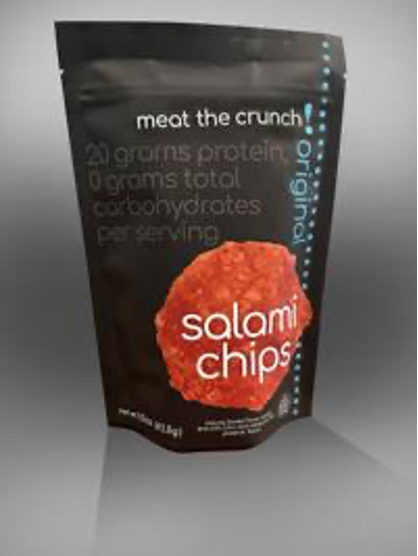 If you are hungry for something new to put on your charcuterie board, look no further than Meat the Crunch!, the original salami chip. This "mouthful of moxy" was created by two innovative caterers who have kept clients fascinated with their clever food design for more than 20 years. This crispy chip is great straight out of the bag, with dips, on salads, or paired with Grey & Gus jams!
Where to buy: Visit website to purchase and view a complete list of local retailers.
Mucky Duck, Inkster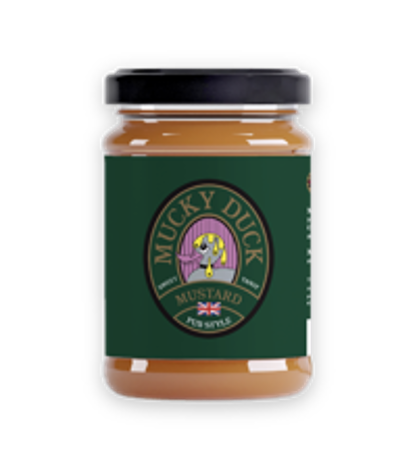 A Wright family recipe inspired a friend to start selling this pub-style mustard in 1984, getting it into 500 stores across Michigan and the country. After changing ownership a few times, Mucky Duck is back in its original family's pond upon its 40th anniversary. While the original, sweet, and tangy mustard has been making memories for generations, new products are hatching soon.
Where to buy: Via website.
Cruz Burgers / Mushroom Angel Co., Detroit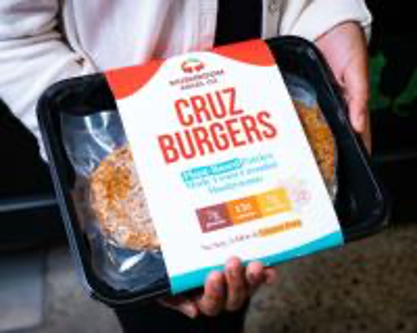 What began as a marital spat over flavor palates turned into a fight for more people to have plant-based, whole-food choices. Although creator Wendy didn't like mushrooms initially, she and her husband Dominique found a way to perfect them into a meat alternative with Cruz Burgers and Cruz Chop. Using a variety of mushrooms to create a meaty feel and pre-seasoned with organic spices, these vegan products will have you guessing what's in your mouth.
Where to buy: Visit website to purchase and view a complete list of local retailers.
Nakee Butter, Detroit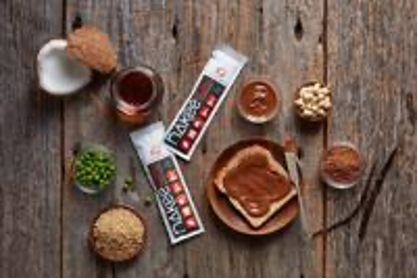 If you're always on the go and searching for a convenient, nutritional snack, Nakee Butter's got you covered. Made with agave, cacao, plant protein, peanut butter, and sunflower lecithin, this nutrient-dense nut butter has benefits like improved cognitive function, memory function, and nutrient absorption. Have it on toast, enjoy it in a no-bake treat, or take a pouch with you to fuel your day — whichever way, it is good to get Nakee.
Where to buy: Visit website to purchase and view a complete list of local retailers.
Papa's Kitchen, Troy
Jimmy Papadopoulos, a.k.a. Papa, left Greece for America in 1965 and brought a taste of his homeland with him. Owning and working in restaurants his whole life has allowed him to perfect his sauces and dressings, which are made with Mediterranean herbs and spices for an authentic Greek experience. Available in four varieties — creamy dill, fresh herb, maple harvest, and pink Greek — Papa's family-inspired recipes can make their way from his kitchen to yours.
Where to buy: Via website and at local retailers, including Busch's Fresh Food Market. 
Planted Detroit, Detroit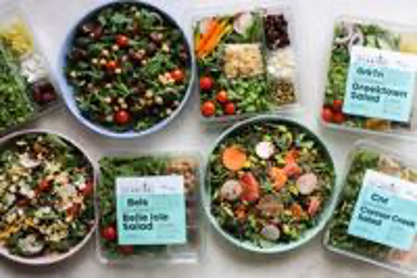 Technology and agriculture intertwine on Detroit's east side to sustainably cultivate tastier, more accessible greens. Using vertical farming, Planted Detroit grows fresh greens all year long, harvests them five days a week, and delivers them right to your door. Try their urban microgreens, greens, or premade salads such as the popular Belle Isle, full of blue Scotch kale, lacinato kale, red Russian kale, scarlet frill, golden frill, sun shoots, dill, and parsley topped with garbanzo beans, cherry tomatoes, dates, kalamata olives, and green onions. Or, add a pop of color and fresh floral flavors to any dish, dessert, or drink with their edible flowers, featured on the cover of SEEN's August issue.
Where to buy: Visit website to purchase and view a complete list of local retailers.
Popside Candy, Whitmore Lake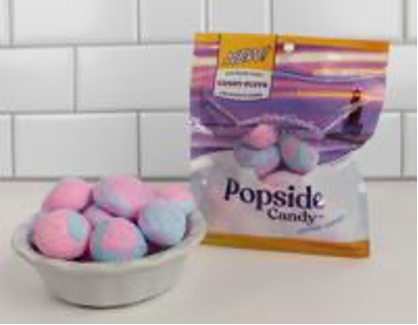 While most people were baking during the pandemic, one brother-sister team was freeze drying. They had experimented for years with flowers and fruit, but the ample downtime allowed them to create new recipes and master their candy-making process. By removing all the moisture from candy, Popside products evolve from chewy and sticky to crunchy and airy, melting in your mouth for a new experience. Cotton candy, peanut brittle, and sour worms are just a few of the fluffy treat options that will add a "pop!" to your day.
Where to buy: Via website.
 Safie, Chesterfield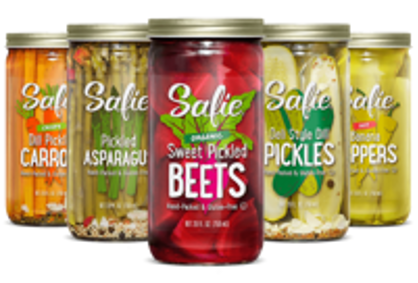 Rooted in old world traditions, the Safie family has been preserving the tastes of Michigan's harvests for almost 90 years. What started as a way to provide for his family during the Great Depression has grown into a business that provides customers with quality gourmet pickled products. Pickled asparagus, beets, and carrots are just a few choices from this family farm.
Where to buy: Via website and at local retailers, including Meijer and Busch's Fresh Food Market.
Sherman's Tennessee Hot Crackers, St. Clair Shores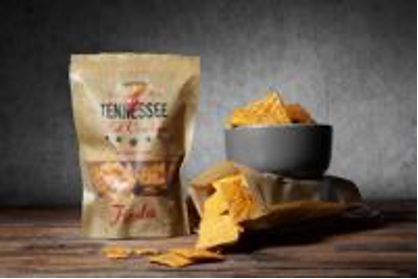 shermanstennesseehotcrackers.com
Dad's recipe, once exclusively for family and friends, has turned up the heat into a full family business. Originating in Tennessee but made here in Michigan, Sherman's Tennessee Hot Crackers come in four varieties — original, fiesta, white cheddar, and garlic parmesan. Pairing well with dips, soups, or simply a cold beer, you'll be reaching for this spicy taste of Tennessee at every turn.
Where to buy: Via website and at local retailers, including Kroger, Meijer, and Busch's Fresh Food Market.